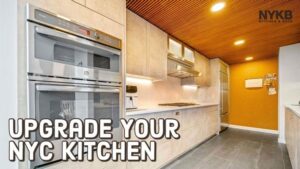 Whether you're a Master of Takeout or the Host(ess) with the Mostest, arguably the most sacred room in your home is the kitchen. There's a reason the term "breaking bread" is as old as time.
So, it goes without saying that a kitchen remodel is perhaps one of the most valuable steps you can take to keep your home the envy of anyone who steps through your door. And we're here to help you transform your kitchen into a culinary oasis.
Countertops & Cabinetry
When you live in New York, your cabinets and countertops are more than just storage for silverware and appliances. They're also a way to show off your unique style without cluttering your home. Cabinets offer endless options for modernizing your kitchen, whether you choose to go bold and colorful, dark and sleek, or bright and white. Mix and match your cabinets with accent handles and the perfect countertop for your needs for the ultimate kitchen storage solution!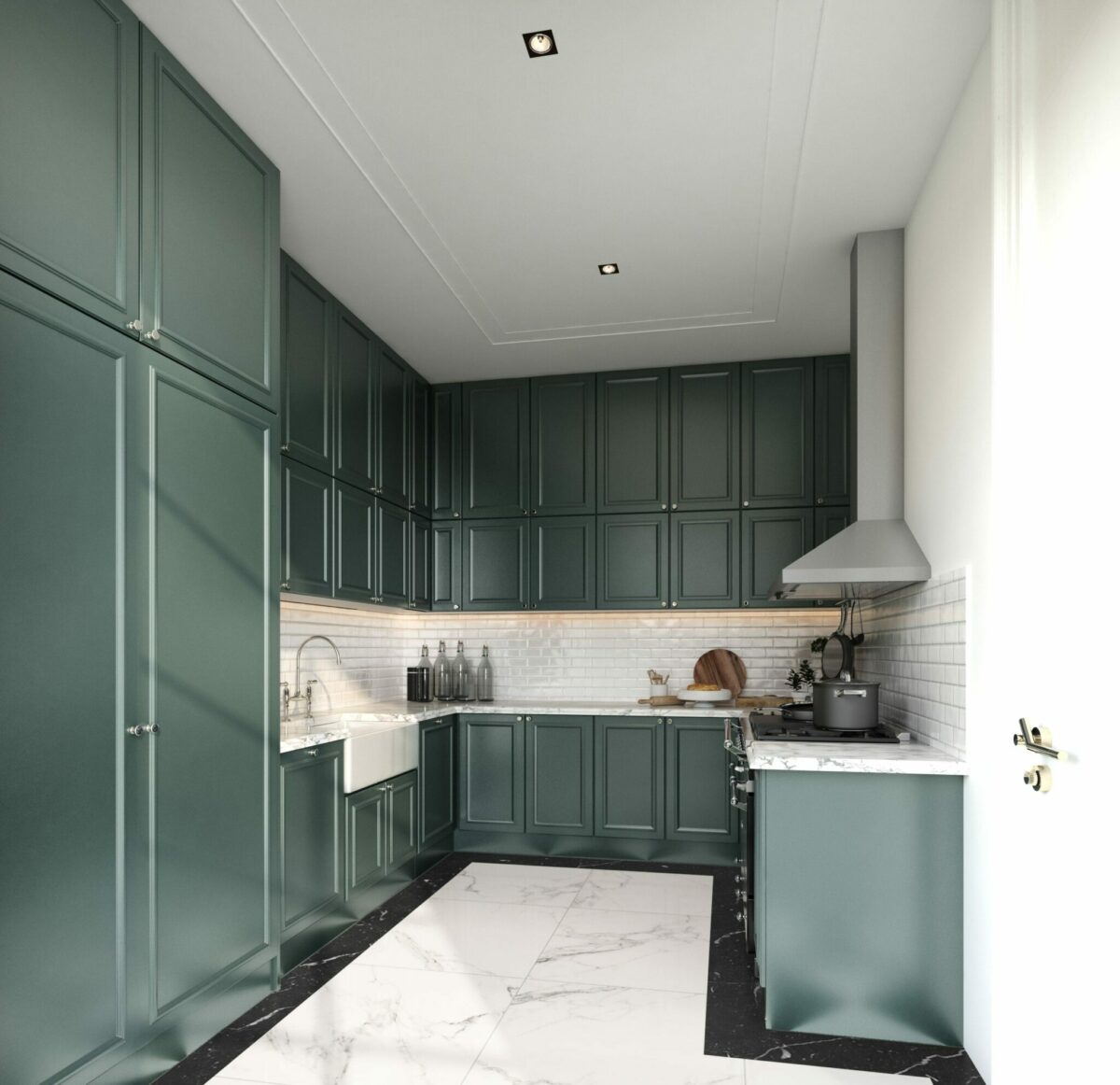 There are a lot of countertop materials to pick from, but it's important to pick your countertop according to your needs. For example, if you're looking for a more durable and timeless material, choose quartz which is heat resistant and fairly scratch resistant. If you're looking for the ultimate in luxury, but don't mind upkeep it could be marble that you're looking for. Stainless steel is an unexpected choice, but it's extremely durable, impossible to stain and a great choice for modern kitchens! Learn more about popular countertop choices on our blog!
Make a (back)splash!
Many NYC apartments haven't had an upgrade in decades, and that includes your backsplash! Backsplashes come in a variety of patterns and colors that can add a luxurious and functional edge to your kitchen by protecting your walls from grime and water damage. The most popular kitchen backsplashes are made from tiles of porcelain, ceramic, and stone, but you don't have to limit yourself. Look around and you will find that there are endless options including glass metal, marble, and limestone that can give your kitchen a sleek and futuristic look. To create a seamless, luxurious look, consider utilizing the same material on your backsplash that is on your countertops!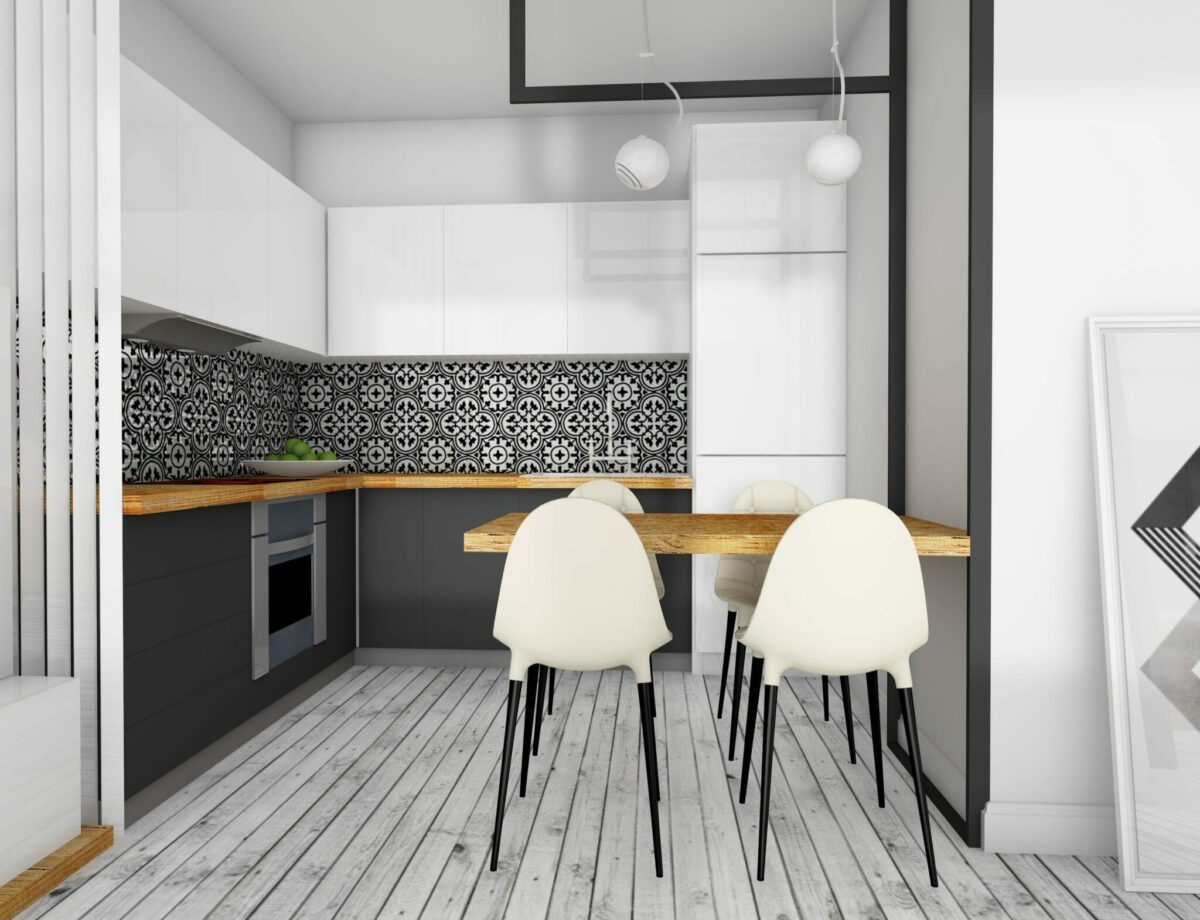 Build in some hidden gems.
Gone are the days of protruding yellow fridges and microwaves on the countertop. Now, you can opt to create more space while maintaining the functionality and luxurious look of a kitchen by installing hidden or recessed appliances, such as refrigerators, microwaves that do double duty as stove vents, and hidden dishwashers that blend in with your cabinetry. Anything you can dream of, you can hide in your kitchen.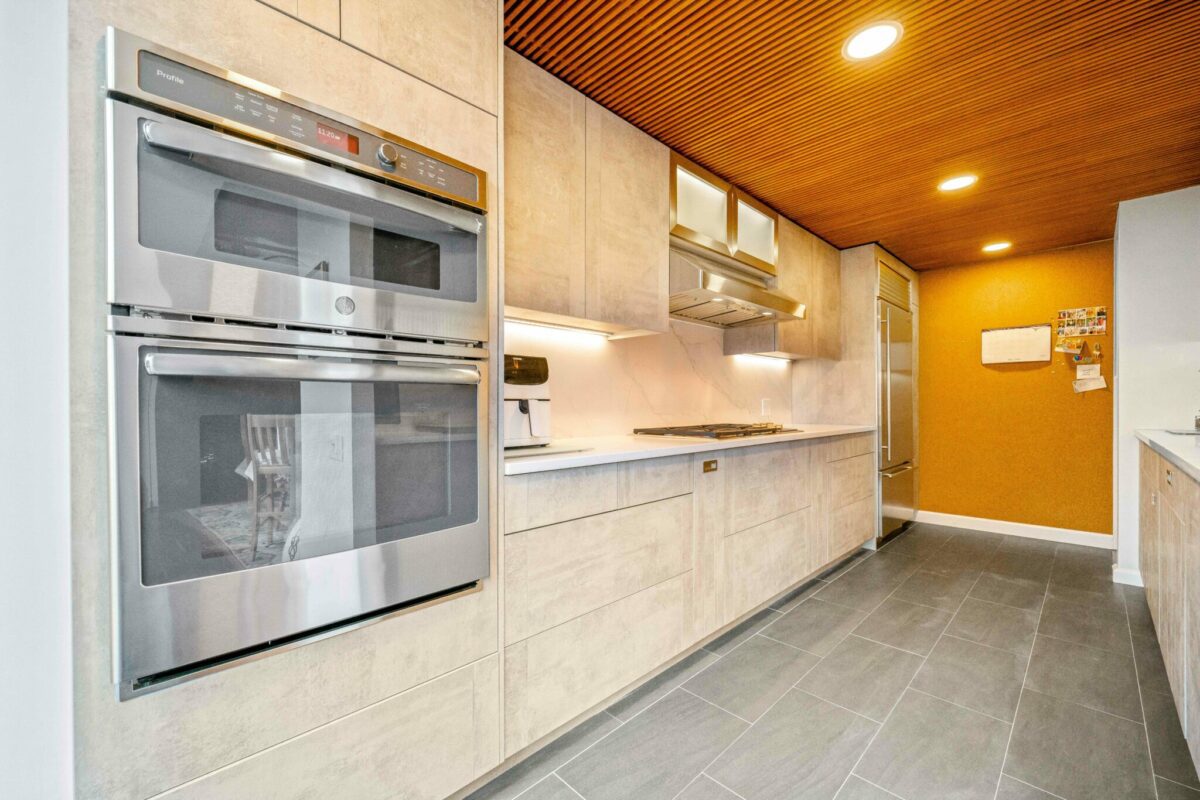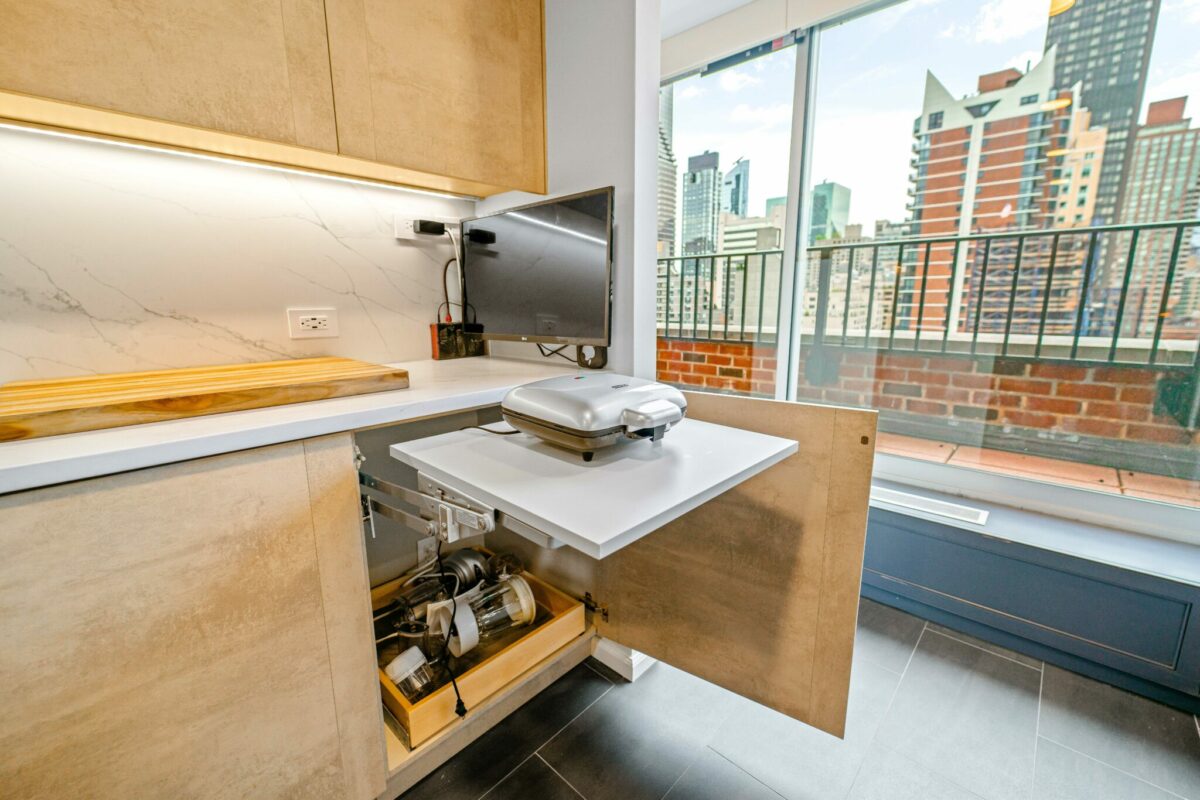 Even your cabinets can have their secrets with extra under-cabinet lights so you can shine the spotlight on your sparkling dishes. Under Cabinet Lighting can be considered both task AND accent lighting, creating a well illuminated space to work, while also having the ability to highlight intricate and impressive backsplashes and countertops. Light strips, and puck lights are the most common styles of under cabinet lighting.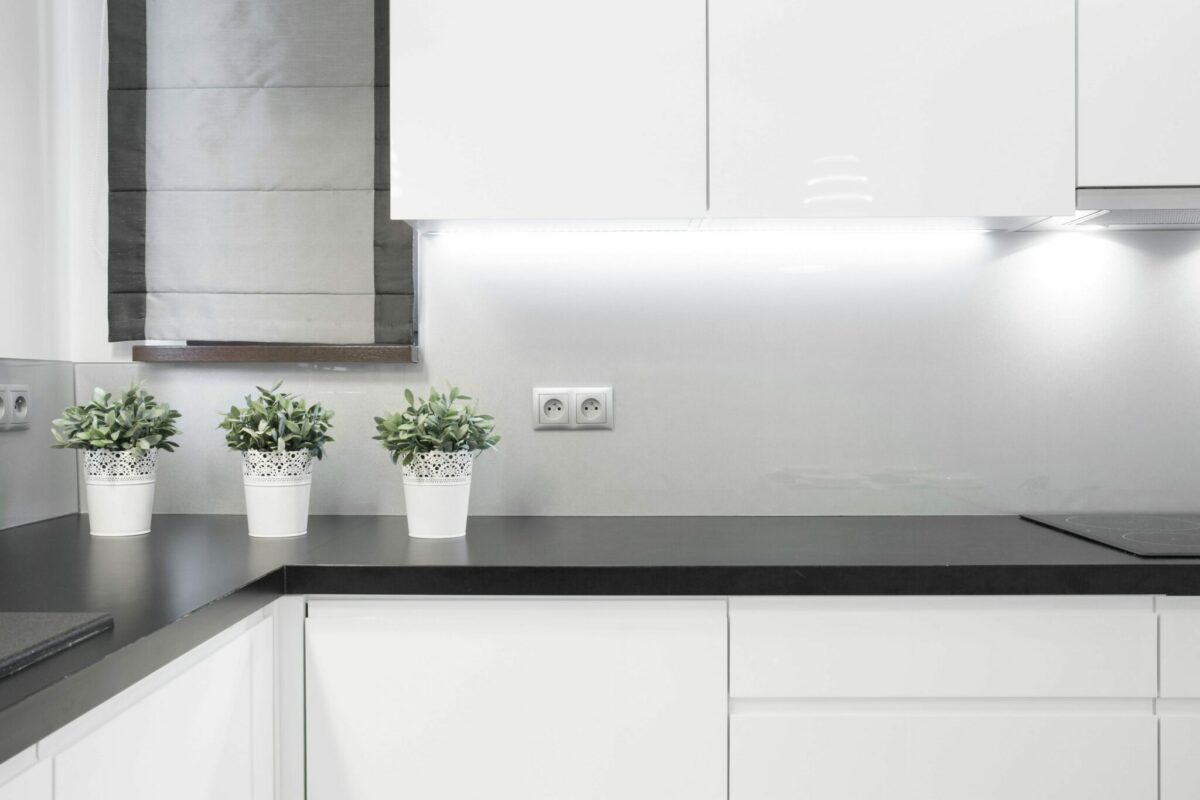 Yes, your kitchen can be smart!
And a kitchen remodel in 2021 wouldn't be a kitchen remodel without smart appliances. With endless possibilities, you can control nearly your entire kitchen with the click of an app on your phone from anywhere. Virtual assistants and apps can help you turn off your stove, restock your refrigerator, turn on and off the lights, and much much more!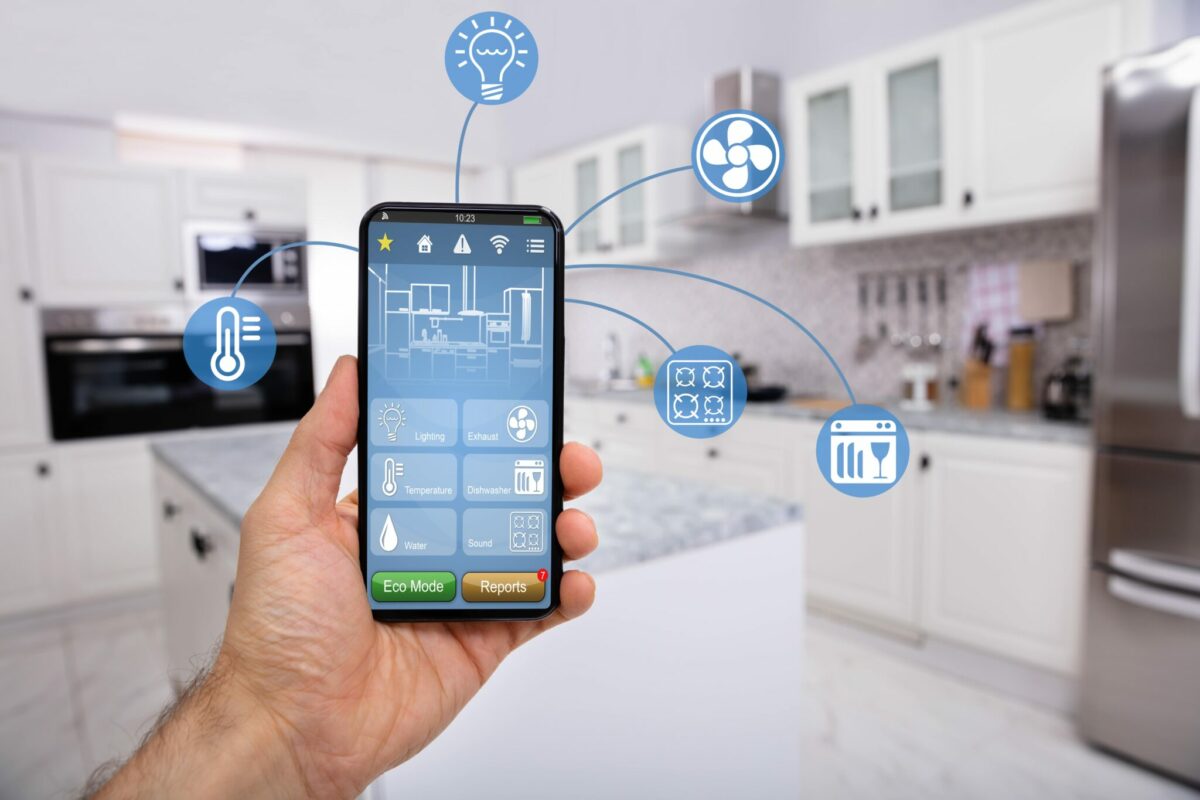 Have questions about how to make your kitchen as modern as you are? Get in touch with our talented NYKB team today to schedule a free kitchen renovation consultation!