Luxury Bathroom Renovations from design to build for every space.
OUR THREE-STEP
Bathroom remodeling process


From concept to completion, our highly experienced bathroom remodeling consultants will keep your project running smoothly.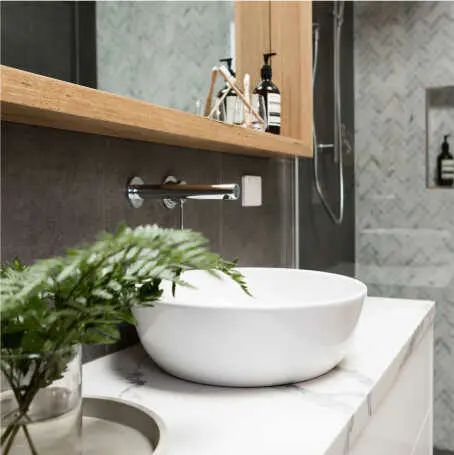 Everything you need for your bathroom renovation and construction is available in our Manhattan showroom.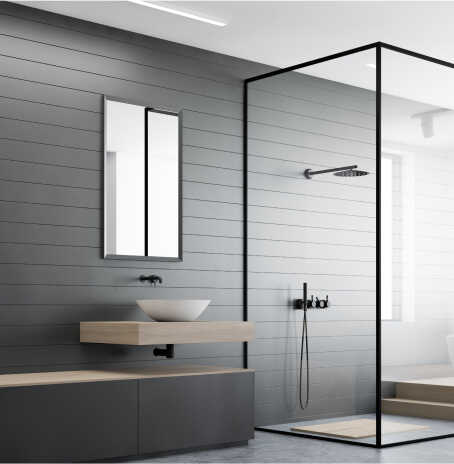 No other bathroom contractor comes close to the degree of quality, service, project management, problem solving, and our 10-year labor warranty.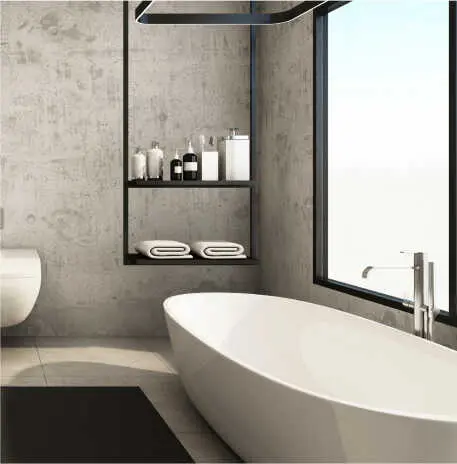 DESIGN GOALS
From Small Bathroom Makeovers to full master bathroom renovation, NYKB works with you through the stages of the bathroom design
An NYKB bathroom remodeling consultant works with you through the four stages of design.
Measurement We accurately and repeatedly measure everything in your bathroom.
Layout We conceptualize and design everything, including where your new cabinets, water technology, and backsplashes will go. We consider all your needs, including possible tub-to-shower conversions, walk-in tubs, and easy-access showers. With unlimited revisions, we'll rework every aspect until you are fully satisfied.
Selections We help you match everything, so the tile, tub, vanities, water technology, and everything else all compliment each other beautifully. Everything else? We carry decorative doorknobs and other fancy bathroom accessories.
Budget We work with you to establish a budget and then create a unique design for that budget. Since we are both the supplier and contractor, we know the exact price of each component. This maximizes your options and eliminates unnecessary costs. Whether it's a "gut" renovation or an intimate bathroom design, whatever the size of your budget, your bathroom should look like you spent more.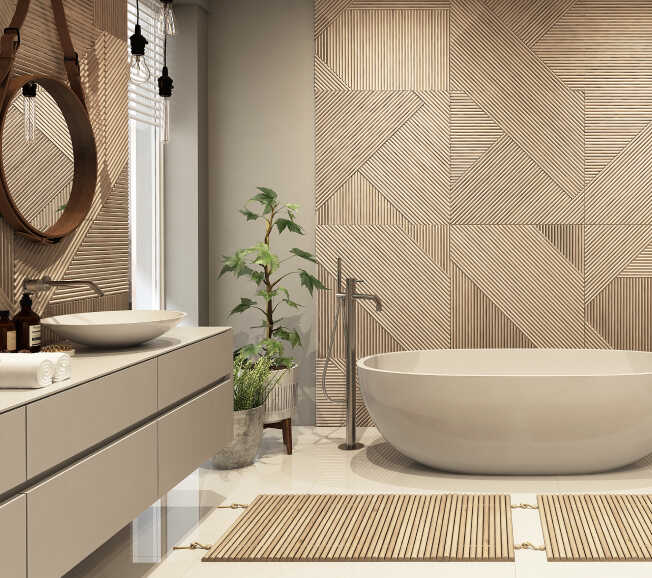 SUPPLY
Everything you need for your bathroom renovation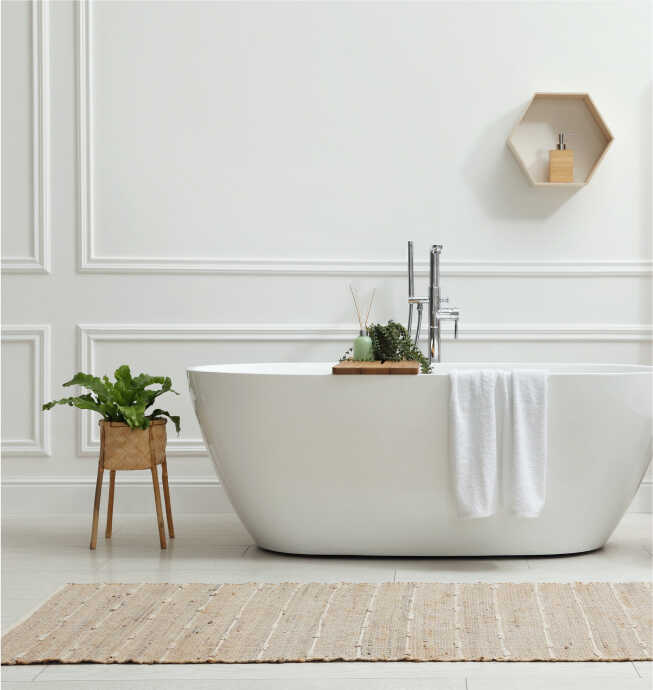 Everything you need for your bathroom renovation is in our showroom.Whether you want traditional to modern, a luxury bathroom or just an update,
Cabinets A vast array from numerous manufacturers, including top national and international brands such as Ultracraft, Bauformat, and Showplace – as well as local shops. We can source any cabinet in any style, material, and finish, including all the hardware that goes with it.
Countertops Natural stones, including granite. Also, quartz, stainless steel, wood, glass, concrete, and other specialty surfaces. So many wonderful bathroom countertops!
Vanities All the latest brands and models.
Tiling All types, including ceramic, or porcelain tiles, stone, glass, leather, metal, and wood.
Sinks and faucets All brands and models.
All options are available to you for any contracting job!
INSTALLATION
Your Luxury Bathroom requires expert bathroom Installation
No other contractor comes close to our degree of quality, service, project management, problem solving, and warranties.
At NYKB we know that using the best materials and design is not enough which is why our craftmanship includes the best contractors in NYC. From small bathroom makeovers to master bathroom renovation, our contractors expertise and experience ensures that any and every remodeling project exceeds expectations. Project managers oversee the complete bathroom remodeling process from design through installation and cleanup keeping you informed until the bathroom of your dreams turns into reality To see photos of some of our latest projects, check out our bathroom and kitchen portfolio.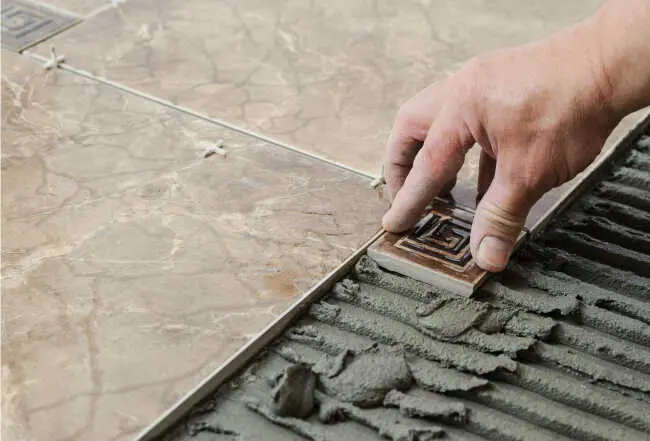 WHATEVER YOUR BATHROOM BUDGET:
Visit our midtown Manhattan bathroom showroom to see ingenious ways to make "small" feel bigger and designs that take luxury to a whole new level. All from leading national and international companies.
SMALL BATHROOM REMODELING
A small bathroom in Manhattan is often a fact of life. Luckily, we have over 20 years of experience in optimizing limited space with clever small bathroom renovation ideas. Designed by the experts at NYKB, small is no longer a limitation as our contractors will incorporate your wants with your needs, all while adhering to your personal style.
There is truly no better solution than NYKB for small bath renovations.
LUXURY BATHROOM DESIGN
We create luxury bathroom designs based on your vision and personal style.
Your living space can be injected with comfort and class with an upscale bathroom remodeling. Designed by our team of refined experts, your new luxurious bathroom can become the starting point for your elegant home or be the final touch that completes your dream home. If you live in any of the five boroughs (Manhattan, Brooklyn, Queens, the Bronx, and Staten Island), call for your free consultation and start designing an exclusive bathroom for your home today!
Visit our NYC bathroom showroom to see luxury designs by leading Manhattan and bath renovators.
Let us come to you. A certified interior design expert will meet with you at your location.