When designing a kitchen, a bathroom, or any room in a home, we tend to focus on the big picture; appliances, paint colors, and stone materials. Sometimes, details like fixtures, cabinet knobs, outlet placement, and other small details, can be overlooked and not given enough thought. Have no fear! We're here to help, and we've compiled a list of some of the best ways to get your kitchen to feel cohesive through the details.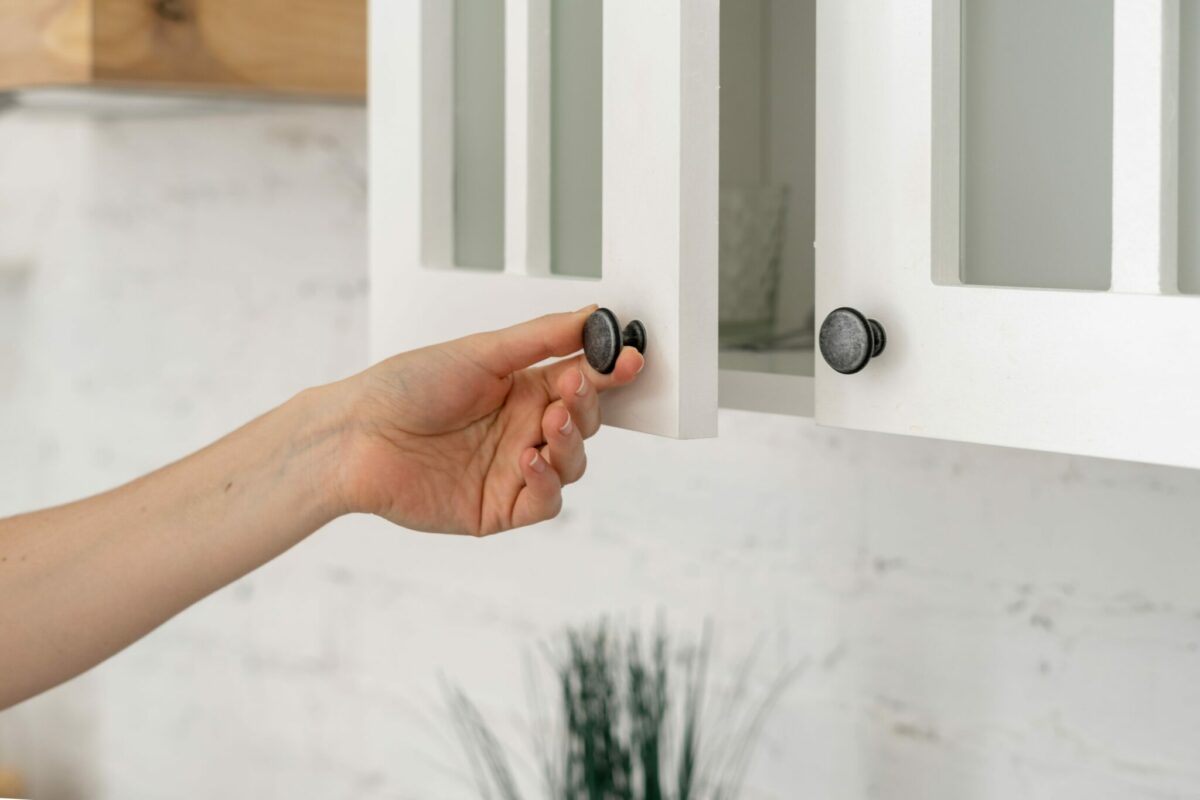 Cabinet Knobs
Something so small can have such a large impact on the overall feel of your kitchen! Cabinet knobs are a way to express creativity, create unity, and impact the overall design and color scheme of your space. Matching the knobs on your cabinets to the fixtures in your kitchen such as your sink, can create a beautiful visual unity in the space. For example, if you faucet is brushed nickel, consider making the knobs or handles of your cabinets brushed nickel as well! The color or finish of these small items can also help with the overall tone of the room. Silver tends to lend itself to cooler tones, whereas gold, copper, and brass lean towards the warmer end of the spectrum. Finally, knobs are a great way to express your creativity and uniqueness! Cabinet knobs and handles come in hundreds of different styles, colors, shapes, and sizes, there are novelty knobs that range from flowers to dinosaurs!

Drawer Configuration
Have you ever been in a kitchen where you open a drawer and it hits something (or someone)? Not only can this be extremely annoying, but it is also due to bad planning! Avoiding this in the planning phase is key, so it's important to double, or even triple check your measurements to make sure all of your cabinet doors and drawers will open properly. While we're on the topic of drawers, considering how and what they will be used for can open up unique and convenient storage solutions! Drawers can be customized with built in silverware dividers, spice racks, bins for pantry items like flour, and can even be a way to conceal unsightly garbage cans. Laying out your drawers early will not only be key to ensuring a smooth flow to your kitchen, but it can also enhance your overall cooking experience by creating ease and convenience with custom inserts strategically placed!
Tie It In With The Rest of Your House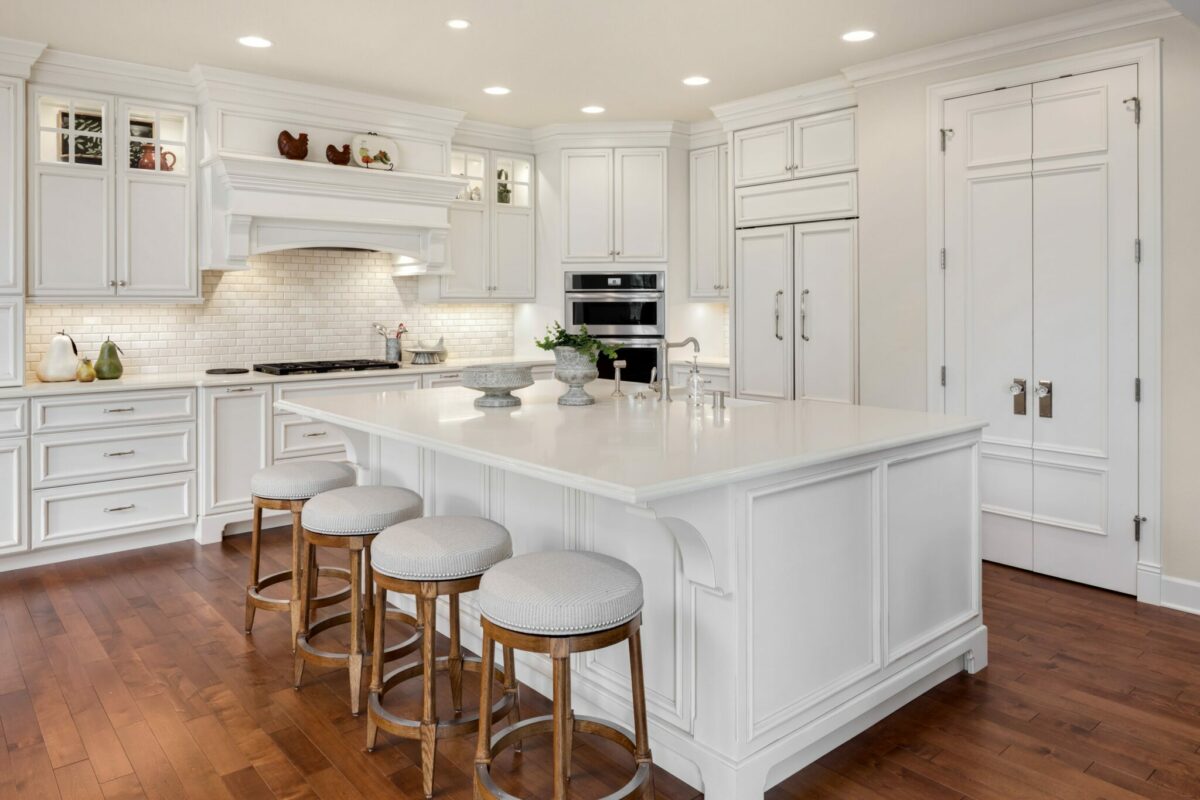 Creating a unity throughout your home is something that shouldn't be overlooked during the design process. If you have a neutral wall color throughout the house, consider letting that same color flow into the kitchen. You can then add other colors and design elements to give your home a seamless design. While it might be fun to experiment with bold colors or a different style in your kitchen than in the rest of your home, you may wind up having the space feel out of place with the rest of your home! Adding in touches of color, shine, and personality are so important to making the space feel like your own, but it is also important to think of the visual unity throughout your home. When you allow the rooms in your home to relate to one another through color, fixtures, wood tones, and more it creates a seamless and beautiful flow throughout your home that feels natural!

Light the Way!
Finding the right type of lighting for your kitchen is such a critical part of the design process! Not only is good lighting essential to the function of the kitchen, but it also highlights and accentuates the design. Many times clients want to jump into choosing appliances, but taking time to choose the best lighting for your kitchen can enhance your overall experience in the space. It's important in the kitchen to consider the three types of lighting: ambient, task, and accent, because all three will probably be utilized in one way or another. Task lighting is the type of lighting you use to do things like washing dishes, preparing food, cooking, or cleaning up, task lighting is intended to light up the areas of the kitchen that ambient light leaves in shadow. Popular types of task lighting include, under cabinet lighting, above sink lighting, and under hood lighting. Ambient lighting is considered the natural lighting of a room, and is meant to illuminate the entire kitchen. Ambient lighting is the main lighting scheme of the kitchen, and is meant to help you get from point A to point B easily. Finally, accent lighting is the cherry on top of a beautiful kitchen! It can provide visual interest and focal points to your space by drawing your eye to particular objects or areas.

Mapping Electrical Outlets
Finally we want to discuss where to put your electrical outlets! This small detail can actually have a huge impact on how you utilize your kitchen. You want to be sure you have enough outlets in the right places to easily utilize appliances and other gadgets without having to unplug things on a constant basis. We recommend erring on the side of caution and perhaps adding in a few extra outlets in case you acquire more appliances as you go! Of course when doing any electrical work, we strongly advise using a professional electrician to ensure that your kitchen is safe and up to code. Our team utilizes top electricians to make sure that you have the best electrical circuits possible in your new kitchen!
It's the small details that can really bring together a room. They add character, bring unity, and can be the ultimate finishing touches to bring a room from drab to fab! While we don't say that any one part of a renovation is less important than another, our designers know that the details are just as important as the big picture. When in doubt, get in touch! It's okay to not make every design decision by yourself. All of the choices you have to make can be extremely overwhelming, so bringing in our team can take loads of stress off of your shoulders!