Picking out tiles for your bathroom remodeling project can be overwhelming. The variety of designs, colors, and textures can be vast. Today, aesthetic impact is just as significant as function. Use the list below as a cheat sheet for your next bathroom renovation.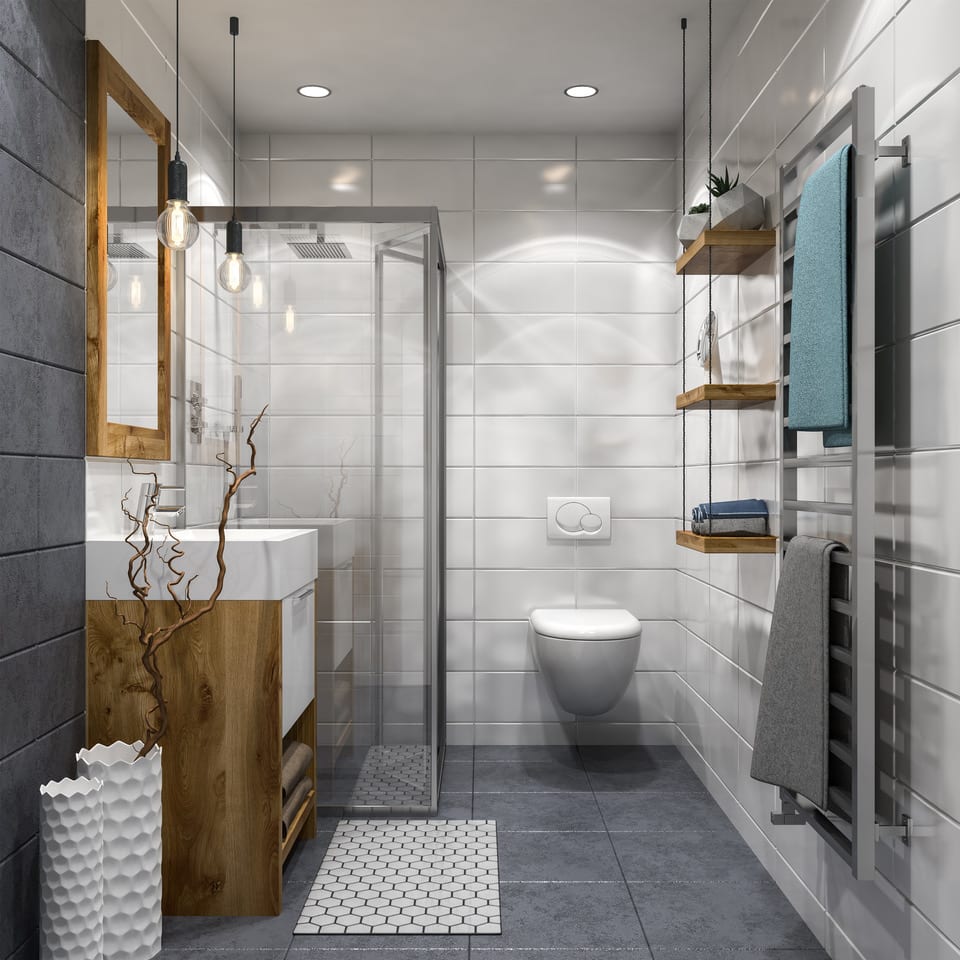 1 – Limit color palette with tiles
For a bathroom with many different surfaces, minimize competition between patterns by choosing a restricted color palette. With just gray and white throughout, this shower scheme feels elegant and cohesive.
2 – Combine patterns with plain tiles
Restrict your use of patterned tiles to one surface — either the floor or a feature wall. Here, contemporary hexagonal tiles take center stage, while large-scale oblong wall tiles provide a light-enhancing glossy background.
3 – Play with scale
One of the most important tips for mixing tile well is to create balance by combining small and large-scale patterns. In this bathroom three tile types are combined successfully: tiny hexagonal mosaics on the bath and walls, medium hex tiles on the basin surround and large oblong tiles on the floor. The monochrome palette helps create a harmonious whole.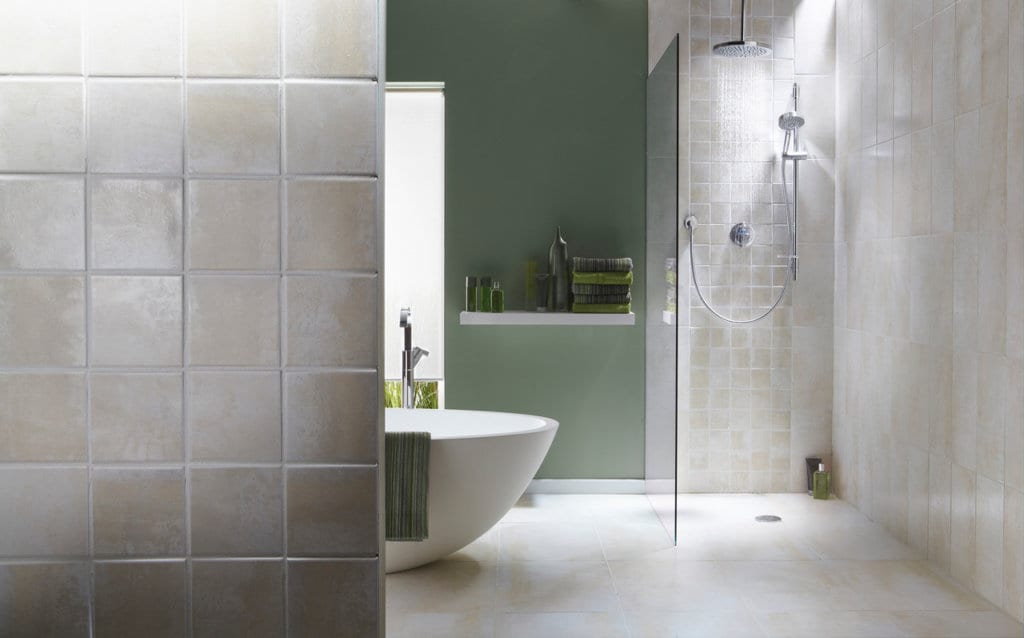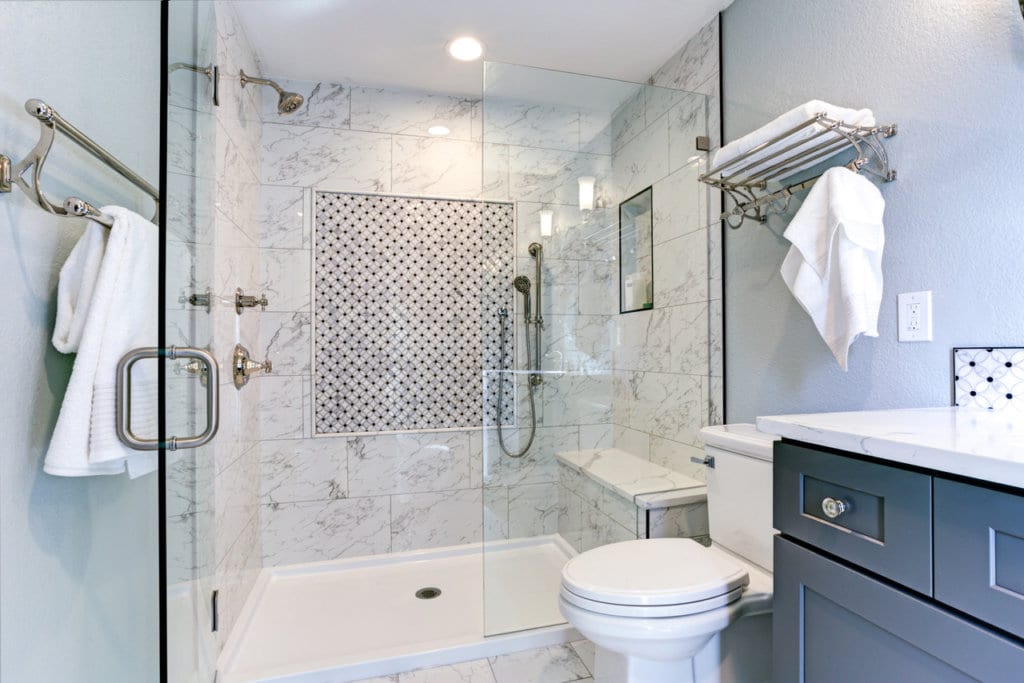 4 – Combine tile matte finishes
For a bathroom with tactile appeal, choose two types of matte tile and break up large areas with an alternative surface, such as this exposed brick or simple painted walls.


How have you mixed and matched your tile in your bathroom renovation? Share your tips and photos in the comments below. If you have any questions about tile please email us at info@nykb.com or better yet give us a call at 212-242-3500. As always we encourage you to visit our showroom in the Flat Iron District, our address is 8 W25th St. New York, NY 10010.