Traditionally, every New Year comes with new resolutions. Losing weight, cutting back on specific indulgences, exercising more, saving money, or spending more time with family and loved ones are typically the song of the day. But have you ever considered improving your home, as a New Year's resolution?
Cleaning and rearranging your home is exhilarating because it means you'll have a new and improved living area in the future. However, starting the process can be incredibly stressful. That is why we have come up with five New Year commitments that you can customize to your home to ensure it's in the best possible living condition.
1. Streamline Stuff in Your Home
Clearing your home of clutter is one of the best and least expensive ways to change your home's outlook. New York is the city of stores and everything you want own, and you might end up buying more than you need. Without getting rid of some as time progresses, drawers get jammed, making it hard to find some of the things you need. This calls for de-cluttering and probably donates the excesses you have, to charity around New York City.
After decluttering, always think twice about what you bring into the house to reduce too much stuff accumulating in your house. Stash valuable items, for example, in woven baskets, making sure you group similar items together to remove the mess and clutter in your home.
Creating additional storage space is yet another way of keeping your home in order, especially with the tiny living spaces in New York. You can easily store your belongings without making your room look cluttered with more room. So, how about using your imagination to make some more space in the coming year?
2. Cut Down/ Reduce Energy Consumption
Why not make the planet a better place as you improve and remodel your home? According to life hack, going green is a great place to start. For example, you can do this by using solar energy or buying a hybrid car. But how can you reduce energy consumption in your home?
Remember always to switch off your lights when they are not in use. Wrapping and insulating your ducting can also help you save energy, enhancing the efficiency of your air conditioning system by nearly 20%, and it also improves how comfortable your home is. Additionally, it also extends the life of your kiln, heating system, and air conditioning system.
If you live in New York, you can also increase energy efficiency through:
Installation of light dimmers
Scheduling HVAC system inspection
Upgrading your home appliances
Remodeling using environmentally friendly materials
3. Create a Family-Friendly and Healthy Kitchen
Amidst the hassles of everyday life, your kitchen provides a place for your family to gather and be together. As such, why shouldn't you make it more family-friendly? Maintain a tidy kitchen, as well as a supply of nutritionally balanced ingredients. Check the expiry dates on everything that has outlived its usefulness in your kitchen.
Also, make your kitchen a place where you can connect with others and cook. Make the kitchen easier to access. You could also designate a separate area in the kitchen for children in your kitchen design. Make it multi-functional and elegant.
4. Choose a Bigger Remodeling Project to Focus On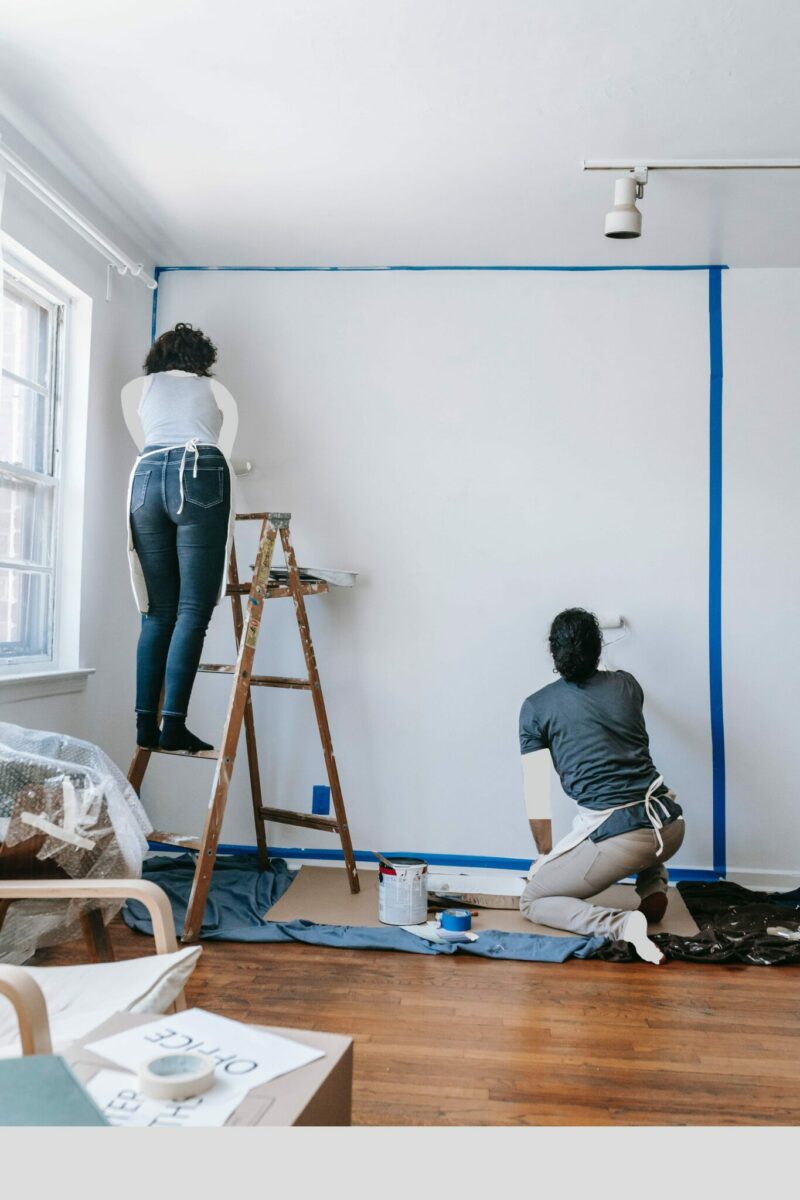 Having too many things to remodel might feel overwhelming. And getting a contractor within New York might even cost you more. Instead, choosing one or two enormous undertakings feels much easier as you seek to make the home more hospitable. For example, dedicate the coming year to finish, or at least start, one major remodeling project—a new kitchen, improved bathroom, adding a bedroom, or refinishing the basement.
Begin by creating a budget for your venture and, if necessary, focusing your efforts solely on saving cash. Once you have determined your budget, plan and contact construction companies to get the ball rolling.
5. Manage Your Finances Better
Most homeowners experience financial stress due to their inability to pay their bills on time. Understanding much more about budgetary aspects of homeownership can help you feel less agitated about it. Making an annual budget will be highly beneficial. This way, you'll get to know how much you'll need to splurge this year. This reduces overspending.
According to Landmark Home Warranty, one way to go about this is to get a home warranty. When you start thinking about your financial affairs in the New Year, you might resolve to purchase less and save a little bit more.
When your home systems and appliances fail due to daily wear and tear, you can reduce expenditure on them. A home warranty protects you against repairs and maintenance for your home's systems and equipment.