With a warm heart, I'm proud to say that NYKB recently donated a FULLY stocked kitchen to the Storefront Academy in the South Bronx. We strongly believe in promoting health and education and focuses on ways of giving back to the community in addition to remodeling homes in New York City.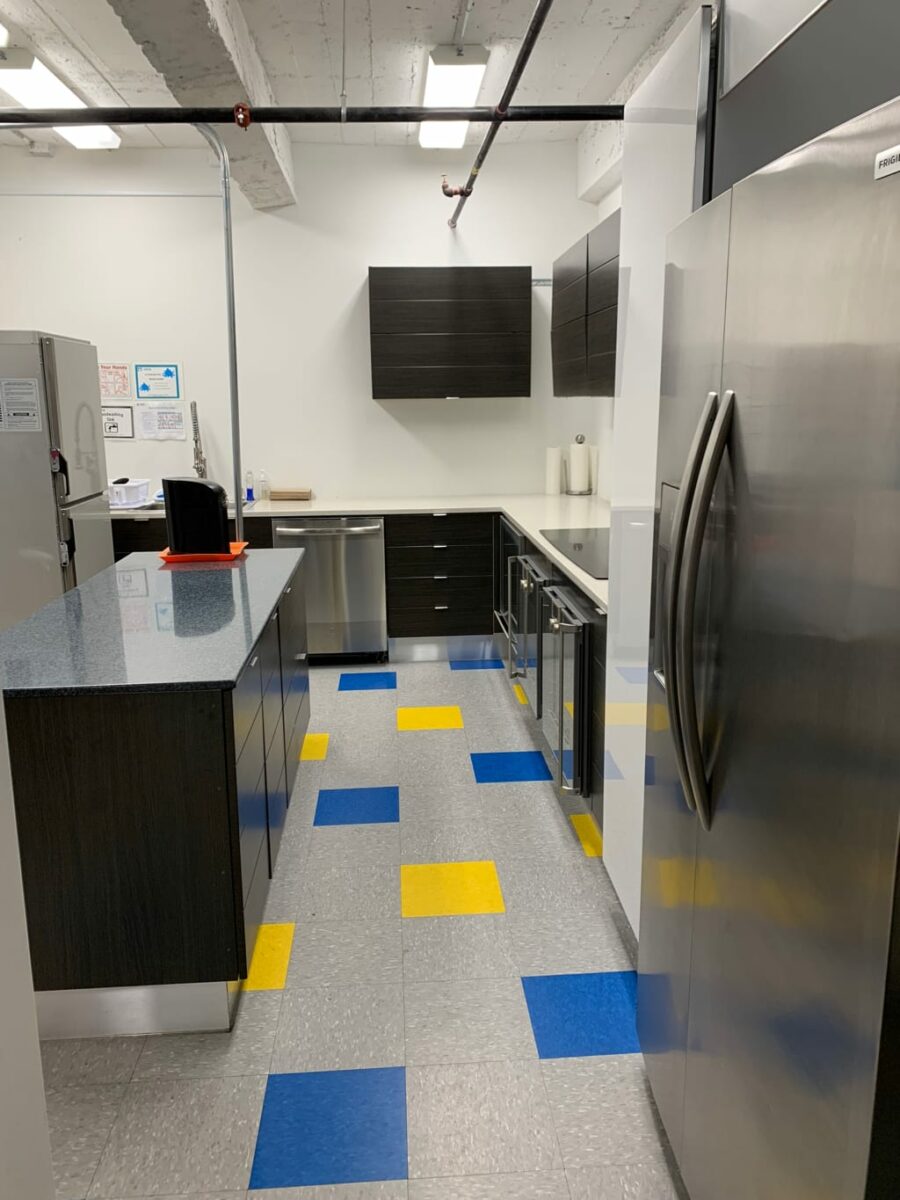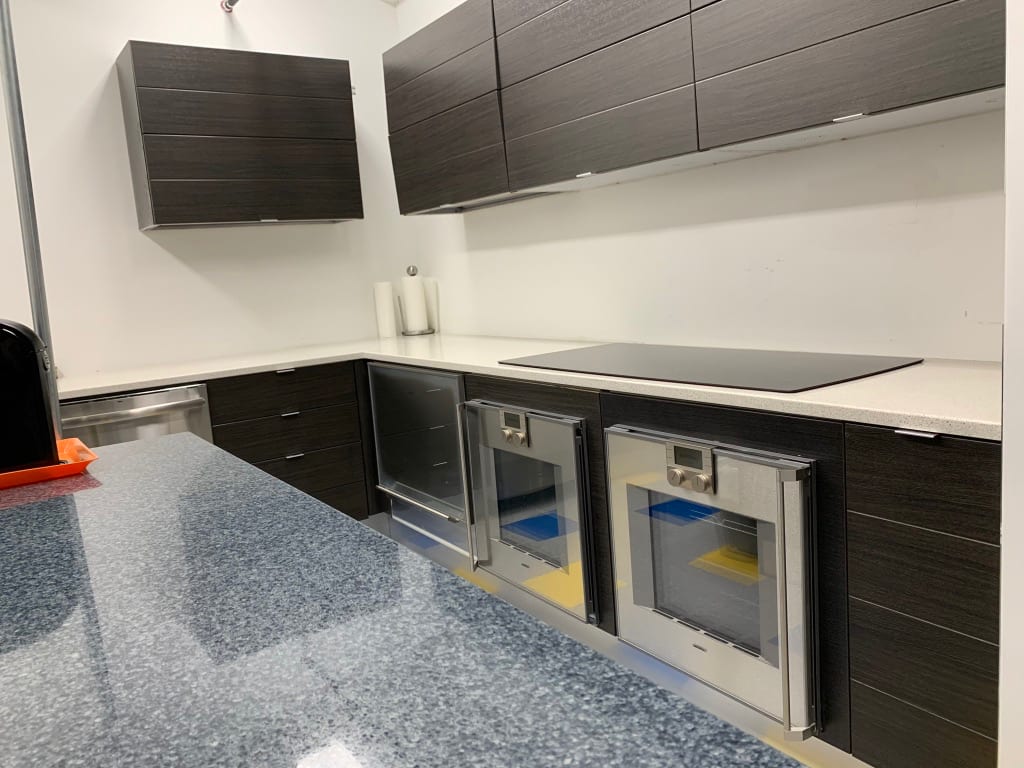 The Storefront Academy is a public charter school since 2015, Storefront Academy South Bronx educates urban youth of all learning abilities. With students from kindergarten to fourth grade from low income and homeless families, SASD attempts to provide children educational opportunities preparing them academically, socially and emotionally to become critical thinkers, high-achieving students, and well-rounded individuals.
Supporting the Storefront Academy goals targeting the underprivileged children of the NYC community, NYKB came up with the idea of donating and install a full high-end kitchen, complete with appliances and fully stocked with healthy food options.
New York is so big, and yet it can be so small. It's so easy to be relegated to your own neighborhood. The gift this kitchen is providing our families is so much larger than food… it's access. Access to healthy options, access to building relationships, and strengthening families over the meals we will create in it and greatest of all, access to sharing each other's cultures." Says Nicole Richardson-Garcia, School Principle of Storefront Academy, South Bronx.
In line with its goal to promote health as well as education NYKB also fully stocked the new kitchen with healthy foods. At the opening of the new kitchen on 9/12/19, a very excited team at NYKB stocked shelves with a wide variety of fresh fruits and vegetables, as well as peanut-free snacks, juice and dry goods that will provide children nutritious meals and enable staff to teach about nutrition, healthy living, and home economics.
"There was a special feeling of excitement and satisfaction with this kitchen remodel, knowing we were helping provide kids with opportunities they would otherwise never have is an incredible feeling," says Steve Babus, NYKB's Head of Construction.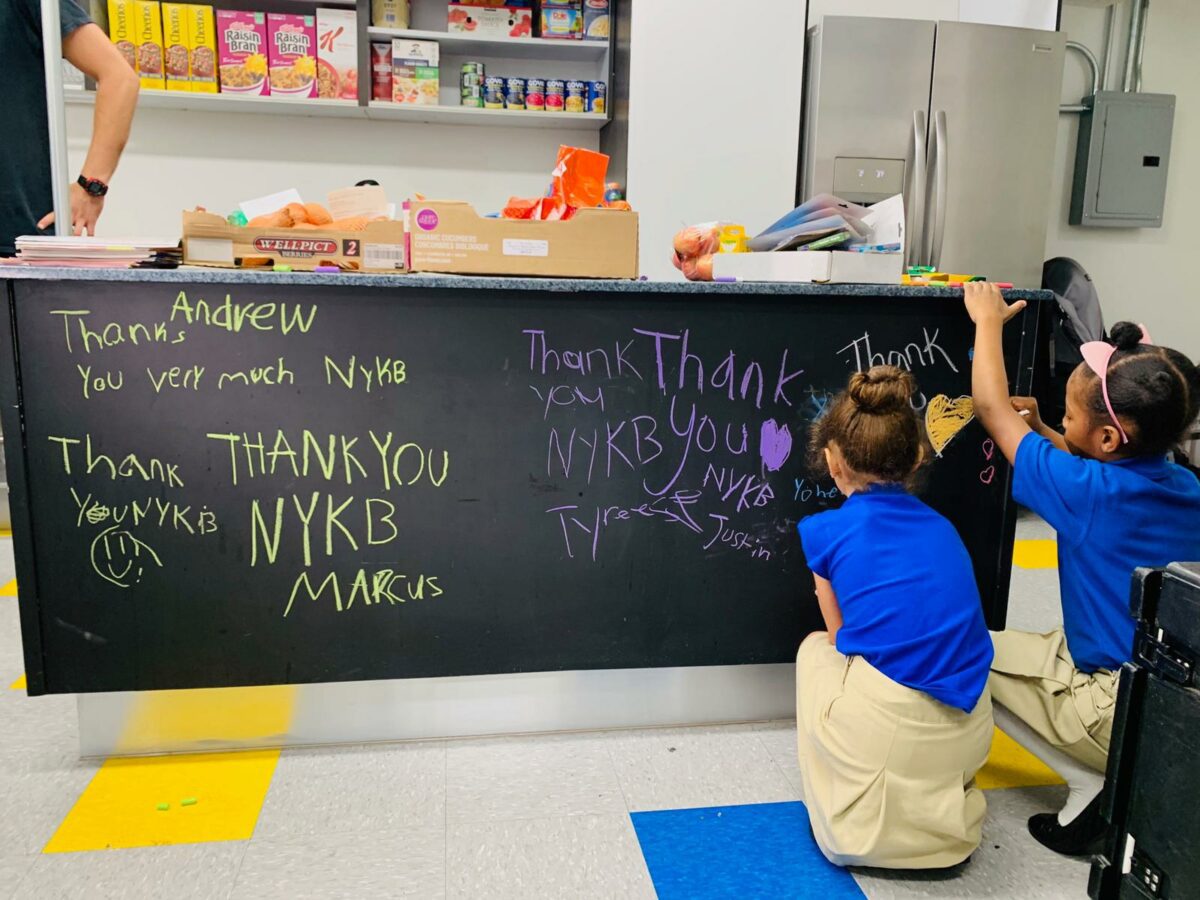 The kitchen will also be utilized for family breakfasts, community events, and family-oriented nutrition and healthy cooking classes.
The team and I are glad to be partnering with Storefront Academy to give these children a happy and healthy childhood, education, and a meaningful future.
"With the partnership with NYKB, we are sure that the local community and New York City will become aware of how NYKB fulfills its mission of working with the community and supporting the education and health of all New Yorkers, including children who face significant challenges." Says Jonathan Stearns, Chairman of the Board of Trustees.